Are you interested in sports and recreation? Do you have a passion for promoting health and wellness in your community? At Rocky Mount Event Center in North Carolina, we have a variety of careers in these fields.
The Rocky Mount Event Center is a unique story. We're a multi-million dollar facility at the center of a powerful vision to use sports tourism as a catalyst for not only driving economic impact, but revitalizing downtown Rocky Mount, NC. We're looking for dedicated individuals to round out our fantastic team at this grand facility.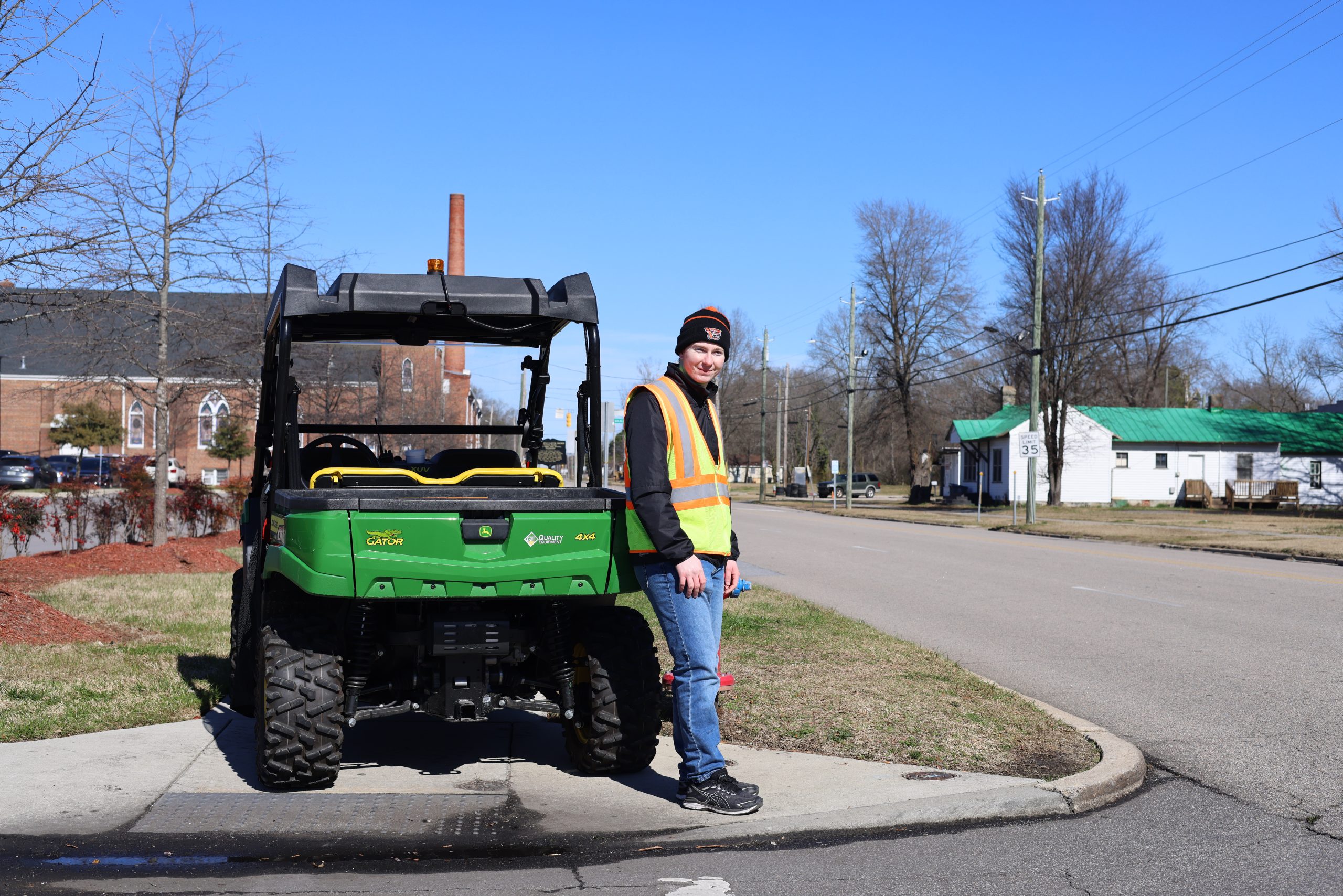 The Rocky Mount Event Center is a large facility run by a tight-knit team. We work together and support one another to overcome challenges and excel as a team. We also have a lot of fun together! Like any good team, we foster a fun atmosphere with events and activities. The Rocky Mount Event Center has opportunities for a wide range of specialties. We want people who are team players and work well in a group. If that sounds like you, we want you on our team!
Download our facility guide to get an overview of floor layouts, areas, amenities, and more!
Visit our resources page to view information about our facility's policies and procedures, including COVID-19 information.
Top Workplace USA 2022 Winner
The Sports Facilities Companies (SFC) is a Top Workplace USA 2022 winner, a prestigious distinction reserved for companies that foster collaborative, hard-working, and nurturing cultures at the highest level. Winners of this award are determined from anonymous employee surveys, which reflect their teams' perspective on the company and culture that's been developed
At the Rocky Mount Event Center, we put our values at the core of our how we operate as an organization. We want the time and energy that you spend here to have a positive impact on our community.
We think a diverse mix of voices leads to better discussions, decisions, and outcomes for all of us. We are interested in people dedicated to making Rocky Mount Event Center the best sporting and events complex in the country.
At Rocky Mount Event Center, you can grow your career on the job and through our learning and development training. We want you to succeed at your new job, and we will provide the atmosphere that you need to have success in your new role.
View our collection of careers photos, featuring some of our amazing and talented employees.
We are hiring year round. Check out our current open positions to see if any of them are the perfect opportunity for you!
With an emerging downtown of its own, Rocky Mount is conveniently located near other major cities in the state, making it accessible for travelers. Rocky Mount is only a one-hour drive from the Raleigh-Durham Airport and is easily accessible from I-95 and U.S. 64.
Tucked within the counties of Nash and Edgecombe, Rocky Mount has a lot to offer, all of which is conveniently listed in the city Visitor's Guide.
Visit our resources page for information our about venue's policies and procedures, as well as careers with Rocky Mount Event Center.
Visit our policies page to see updated information about facility rules and regulations, as well as COVID-19 policy updates.
Rocky Mount Event Center, located in Rocky Mount, North Carolina, is your premier venue for sports events, concerts, trade shows, and more!
Contact Rocky Mount Event Center for more information about events or to book an event with us today.