Conveniently located midway between Miami and New York, our event center is a modern and iconic landmark, offering flexible, modular spaces that can accommodate events of all types and sizes.
Book Your Event at Rocky Mount Event Center
Rocky Mount has been a premier destination for sports tournaments and competitions for over a decade now. Our knowledge and expertise in hosting major events runs deep and is the foundation of the Rocky Mount Event Center experience.
Because we're the go-to event center of North Carolina, our sports facilities are unparalleled to anything in the state.
At Rocky Mount we can host large basketball tournaments with up to 8 full-sized courts.
Our amazing facility can accommodate up to 16 full-sized volleyball courts.
Cheer and Dance Competitions
Our venue is large enough to support any cheerleading or dance competitions.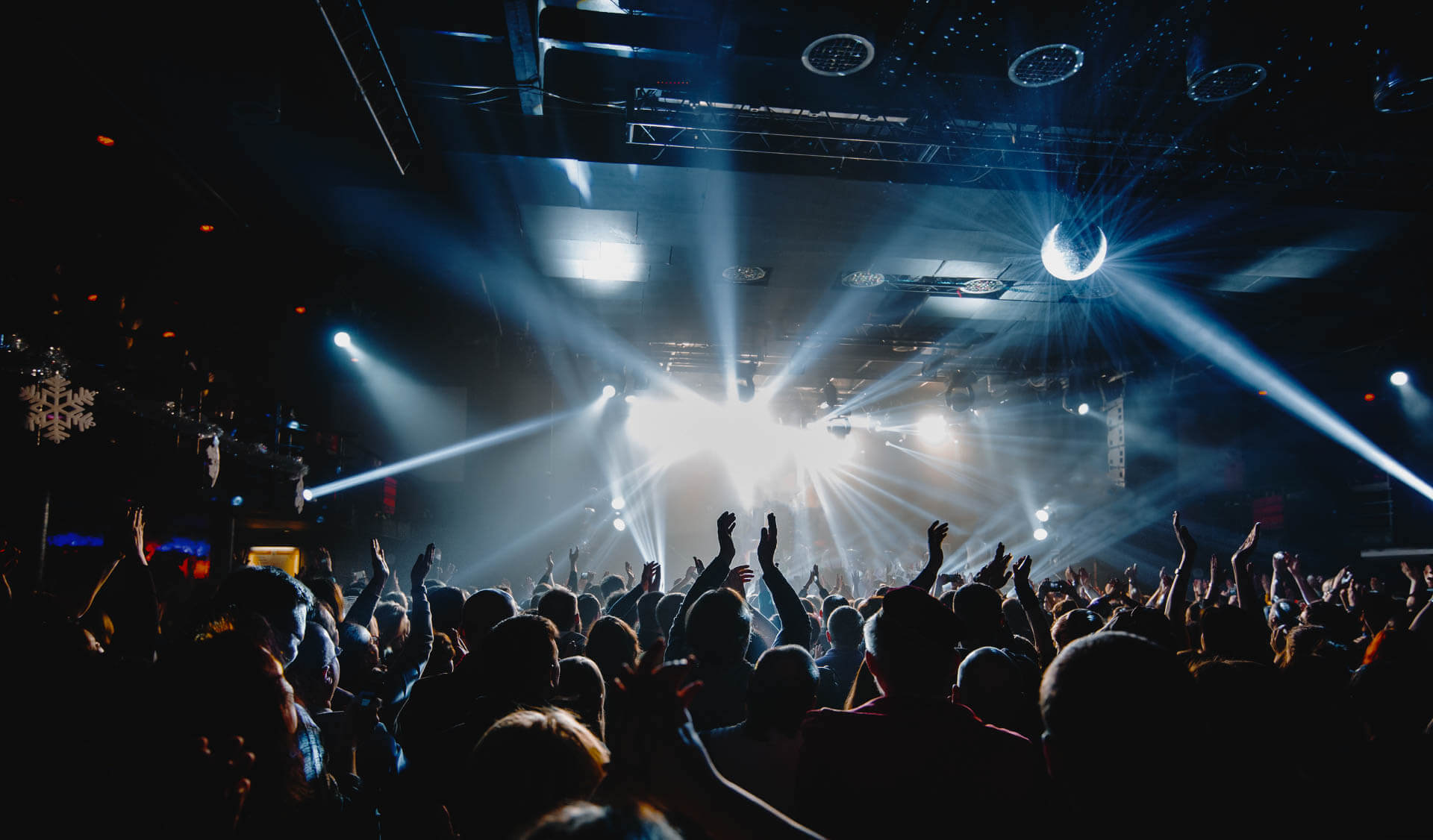 Our customizable event space can hold up to 4000 people, and is perfect for large music concerts or entertainment.
We can host a variety of corporate events, from banquets, parties, conferences, trade shows, and more!
Rocky Mount is a beautiful venue for hosting both weddings and receptions, and we offer easy, in-house catering for you and your guests.
Interested in booking an event with us? Contact us today for more information on availability and pricing.
Whether it is a retirement party, bridal shower, birthday, or anniversary, Rocky Mount is the perfect venue for your celebration.
We have an on-site kitchen and catering service, so we have both host and feed your party guests. Visit our catering page to view our menu.
Our venue has three fully-stocked concession areas available to everyone. View our concessions page to see our menu.
Rocky Mount Event Center has an on-site parking area as well as two within walking distance.
If you would like to book an event or tournament with us, contact us today about availability and pricing.
With an emerging downtown of its own, Rocky Mount is conveniently located near other major cities in the state, making it accessible for travelers. Rocky Mount is only a one-hour drive from the Raleigh-Durham Airport and is easily accessible from I-95 and U.S. 64.
Tucked within the counties of Nash and Edgecombe, Rocky Mount has a lot to offer, all of which is conveniently listed in the city Visitor's Guide.
With three concession areas, we have plenty of food and drink options for you while you watch a tournament or enjoy a concert.
We have on-site catering options available for your event. Contact us to see menus and availability.
Rocky Mount Event Center, located in Rocky Mount, North Carolina, is your premier venue for sports events, concerts, trade shows, and more!
View Rocky Mount Event Center upcoming events. We host everything from sports tournaments to large concerts!