View our available resources, including information on catering, concessions, sensory inclusion, and facility layout.
We help you avoid the hassle of finding a caterer for your event by providing, professional, on-site catering services. We can provide service for even the most formal of events, including weddings, corporate banquets, conferences, or parties.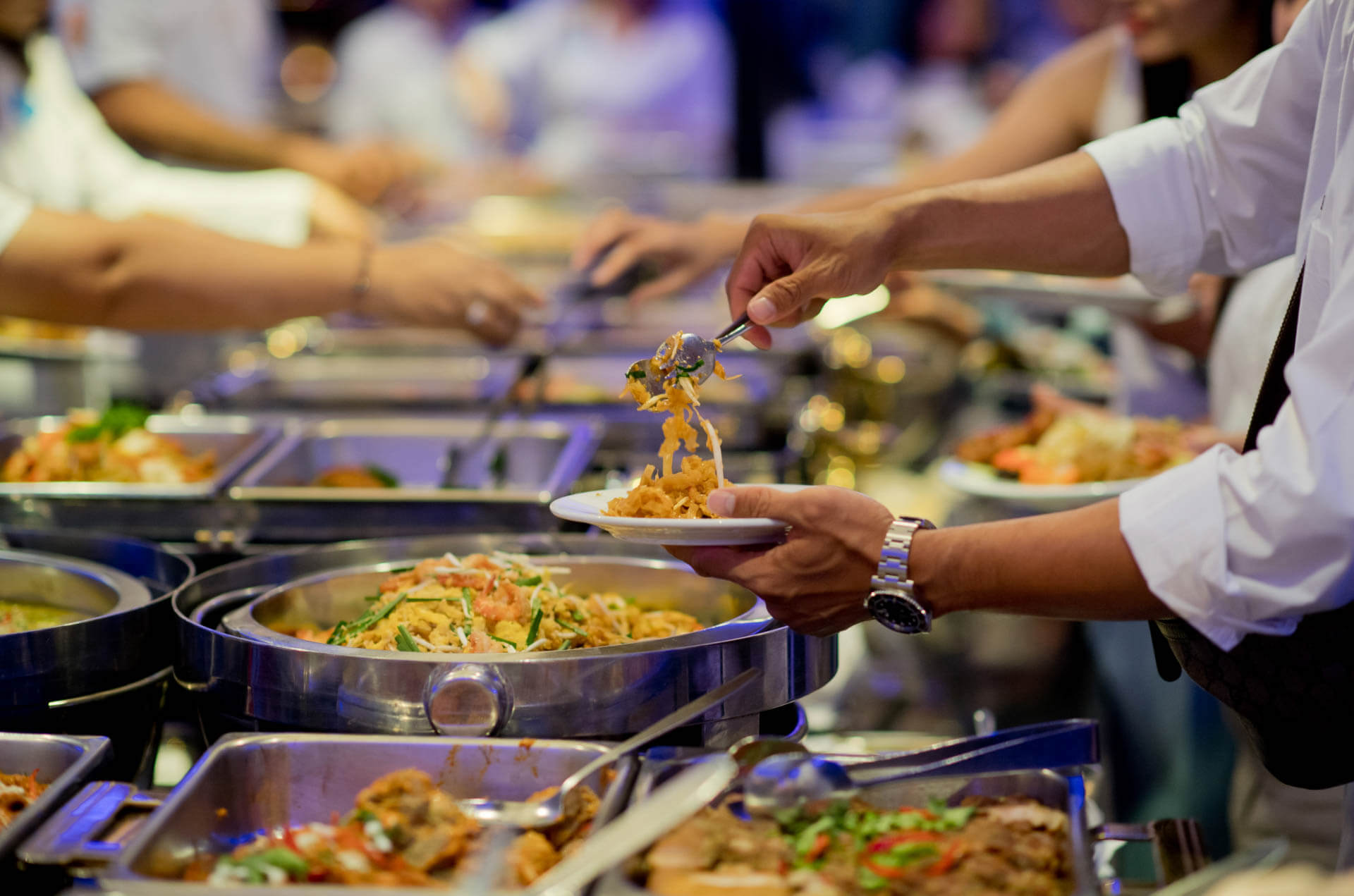 Rock Mount Event Center offers premier catering options for events hosted at our facility, including conferences, weddings and receptions, and parties, among others.
Concessions are available on-site for all major events and tournaments. Our full-service concession area includes snacks, drinks, and more.
Rocky Mount Event Center has partnered with KultureCity to improve our ability to assist and accommodate guests with sensory needs. Our objective is to provide an inclusive and seamless experience for all guests for all events. We strive to raise awareness of the needs and challenges faced by individuals with sensory processing disorders by supplying our Team Members with continuous training and by offering the resources and accommodations below to our guests.
Sensory bags containing special KCVIP badges, fidget tools, noise canceling headphones and other resources are available for checkout (at no cost by leaving an ID) at our Guest Services Booth located at the main entrance and at our Game Day Redemption Room located to the entry of Game Day.
Weighted lap pads are also available upon request (at no cost by leaving an ID) at our Guest Services Booth located at the main entrance.
Social Story and KultureCity All-Inclusive App
Download the KultureCity All-Inclusive App to get your social story and to help you further with your Rocky Mount Event Center visit.
View our facility guide to get a complete view of our floor plans and layouts, event floor and sports event capacities, and information of our available meeting rooms. You will also find directions and a location map.
Contact Rocky Mount Event Center to book your next tournament or event. An expert coordinator will reach out soon with answers and details about the venue and how it can meet your needs.